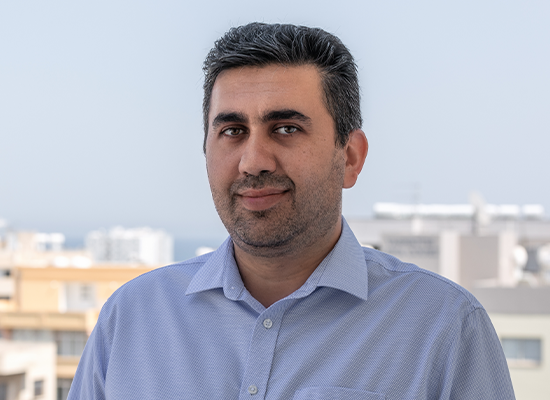 Group Assistant Financial Controller
Nicos Economou joined Lemissoler in 2013 as Group Assistant Financial Controller. Prior to his current position at Lemissoler Navigation Ltd, he worked at various companies in various sectors. He started working in 1999 for Marine Insurance Brokers, and at the same time was studying for the Association Chartered Certified Accountants (ACCA). After five years he moved to a company in the Manufacturing Industry, were he held the position of Account officer, with among other responsibilities of assisting the Chief Financial Officer of the Group, on the preparation of quarterly reports, planning organization and implementation of the procedures within the accounts department. On April 2007 he made a career change, moving to Deloitte Ltd as an auditor of various companies in various sectors like Manufacturing, Shipping etc.
In Lemissoler Navigation Co Ltd he is responsible for the overall operation activities of the accounts department, preparation of yearly budgets and quarterly financial reports.
Nicos, ensures that all accounting practices are in compliance with legal and financial principles and guidelines. He is a fellow member of the Association of Chartered Certifies Accountants (FCCA).